Our Activities
Maitreyee Social Welfare Foundation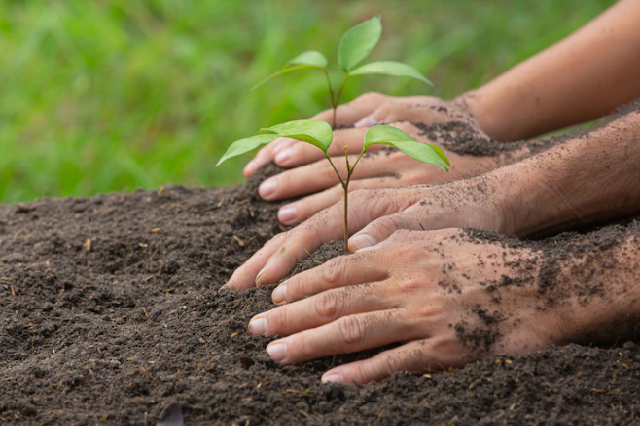 Tree Plantation & Distribution
Trees are nature's most generous gift to humanity. They give us oxygen, rainwater, and fuel; textiles, paper, and wood; shelter, and shade; fruit to feed our bodies and beauty to nourish our souls- as well as removing pollutants and CO2 from our atmosphere. Also prevents soil erosion. Planting trees is one of the most useful activities we can do. We organized a Tree Plantation Campaign at Kashinagar Block, Raidighi Dist. South 24 Parganas on 1st January 2019.

Our secretary inaugurated the plantation campaign and said that in the future we will be fighting with water and since on the other hand, the forest has related the water hence, the plantation campaign should be the most important thing in the present and future times to save the environment and society.
The distribution and plantation areas are- Digambarpur and Patharpratima Assembly. More than 1500 saplings are provided to the local self-help group members with the cooperation of our organization. Mainly mangrove seeds are provided to these villagers to prevent soil erosion and to maintain the eco-diversity of Sunderban.
Clothes Distribution & Health check-up camp
For most of us, the idea of winter means cuddling under the blanket for warmth, lying in our comfort zone, and sipping coffee sitting beside the fire. But for those on the streets, with every drop in the temperatures, it's a fight for survival. Every winter our organization runs a blanket donation campaign, where we provide high-quality warm blankets along with dry rations and dignity kits to the underprivileged living in the open streets. Along with blankets distribution, we also organized health check-up camps and collaborate with a specialized Doctor's team. We try our best to reach out to people in the local area and other parts of East India.There is no better gift than providing warm clothing to the needy during the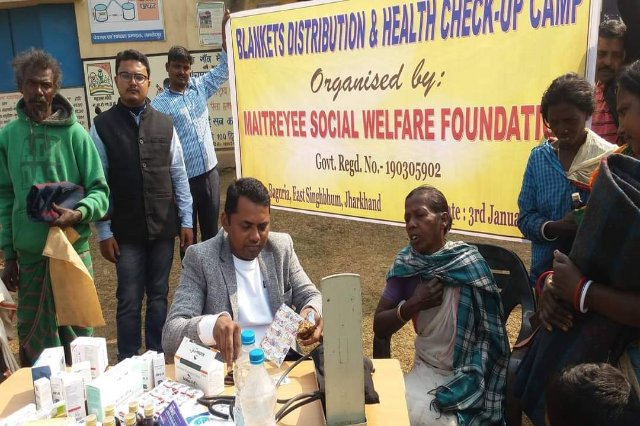 winter season.

There is no better gift than providing warm clothing to the needy during the winter season. Lakhs of homeless experience the bitterness of winter and are at great risk of suffering from severe illnesses. The early onset of winter this year has made them vulnerable but at the same time, it has given us an opportunity to serve humanity by donating blankets to the needy. This winter, become a part of our mission. There cannot be a bigger satisfaction than saving someone's life.
Our NGO distributed blankets and woollens among the poor and sheltered fewer people and needy on the road, and in different parts of the villages.
Our motive is to provide good education to underprivileged children in India and develop innovations that improve the quality of primary education as we all know primary education brings awareness among the masses, opens avenues for opportunities as well self-advancement and improvement, and reduces chronic and inter-generational poverty.
The children of today are gearing up to become adult citizens of tomorrow. The growth is parallel to the future of our country, reflected through the quality of the present education system.

Our Organisation stimulates curiosity in the young, impressionable minds and equip them with tools to be better human beings. We're associated with small projects and micro-level interventions, the study postulates a growing and strategic role for us to support and enrich education programs of a national dimension.
The effectiveness of this action is best in evidence by the successful schooling of underprivileged children, communities in remote locations, scheduled caste, scheduled tribes, and other children that face social barriers to education.
The challenge, however, is to retain the children in the school by making it interesting and worthwhile. An expanded pre-school education, special attention for first-generation learners, especially in the first three grades, remedial classes, and bridge courses for over-age entrants to schools are considered to be important for us to increase enrollments and retention in the primary grades.
Maitreyee Social Welfare Foundation believes, School education must focus on the following aspects, which contribute immensely to the development of young minds as they step into adulthood:
Mental Aspect
Social Aspect
Physical Aspect
Overall Development
Memorable Day Celebration
Birth Anniversary of Legend Personality
Netaji Subhash Chandra Bose
Our Organization organized a colorful program for the Birth anniversary celebration of national hero Subhas Chandra Bose.
This program was conducted in two phases. The first phase of the program was conducted in Jamshedpur under the guidelines of Nitai Gope along with local residential peoples and the second phase of the program is conducted in the Gosaba area under the guidelines of human rights activist Mr.Pratap Halder.
Women are worst affected when it comes to unemployment and poverty. Without any income of their own, they need to depend on men for anything and everything. If the men are also unemployed, the matter gets worse. Women empowerment through self-reliance and financial independence can be achieved by providing vocational training, through which women can either start up something of their own or take- up a job. Tailoring is something that women can immediately start right from their homes upon completion of their course. Interested women are trained in embroidery, arts, and designing skills as well as tailoring.
The total number of participants were 45. This free tailoring course has been conducted by 'Sanchaita Swanirvhar Gosthi'which is basically a self-help group under the guidance of the Maitreyee Social Welfare Foundation.
A.G.M.(Annual General Meeting)
An Annual General Meeting, commonly referred to as an AGM, is a formal meeting that is held once a year. It is a legal requirement for voluntary organizations that have company status. Each individual organization should have a section of its Constitution that deals with AGMS, and this gives guidance as to how the AGM should be run and what matters should be dealt with. Although it is a formal meeting, it can also be a good opportunity to communicate with members, clients, partners, and other interested parties. Timing Again, each organization should find guidance in its Constitution regarding when an AGM should take place. It does need to take place following the end of your financial year when accounts have been audited.
The AGM is normally conducted by the Chair of the organization. Minutes of the meeting should be taken by the Secretary. Our AGM agenda covers the following items:
Opening remarks/Welcome

Apologies

Minutes of previous AGM

Matters arising from the Minutes

Presentation of Annual Report (Chair/Secretary)

Adoption of Annual Report

Presentation of Accounts (Treasurer)

Adoption of Accounts

Appointment of Auditors/Independent Examiner

Election of Management Committee/Office Bearers

Motions to be put to the AGM

Closing remarks
Maitreyee Social Welfare Foundation is working since 15th September 2018 for social development under the Indian Trust Act of 1882.
 Corporate Office:
1716, Rajdanga Main Road, Block-EF4 , Kolkata- 700107 (Opp: Acropolis Mall, Kasba).
 Field Office:
Kashinagar, Raidighi, South 24 Parganas, W.B., Pin- 743349.
  7384388058/ 9143077772
  maitreyee875@gmail.com