Our Projects
Maitreyee Social Welfare Foundation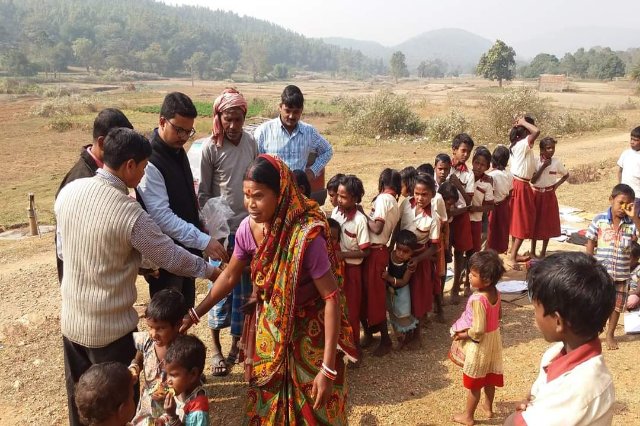 It is rightly said, "Books are man's best friend". However, books are inaccessible to a large number of people because of their meager purchasing power which is sometimes perhaps not even sufficient to pay for their basic needs like food and shelter. Underprivileged people are denied their basic rights and are thus victims of the vicious circle of poverty. This vicious circle can be broken by educating these people which can be done if books are made accessible to these people.
Maitreyee Social Welfare Foundation believes today's children are tomorrow's leaders and hence aims to reach those children who are denied their basic right to education due to the inability to afford education. Hence, Maitreeyee Social Welfare Foundation organizes various book distribution campaigns throughout the year to provide free books and stationery to underprivileged children. These campaigns are very beneficial for realizing the sustainable development goal of providing education to all.
Organized Free Rural Health Check-Up camp for under privilege people at Ghatshila, East Singhvhum, Jharkhand. Around 135 Beneficiaries were given free treatment at the Health camp during the day. The total numbers of health camps are 2. People who play a very important part in these activities are Dr. Swapan Mahato and Dr. Sunil Chatterjee. They are an integral part of this whole scenario. Health Care programs leave a significant impact in terms of providing better health care to the marginalized sections of our society, especially children and women.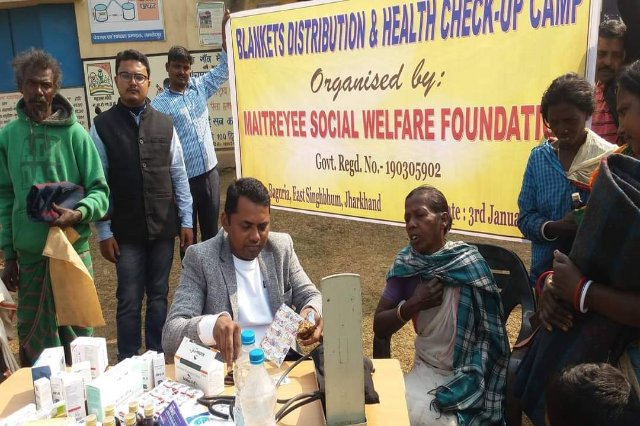 We have conducted a Health camp with the following objectives and activities. To bring affordable healthcare and free health information to the community and identify the common health problems of the community in order to address them. Specifically, the medical camp sought to provide both preventive and curative treatment for common conditions in the community.
To create awareness of the need for personal hygiene in the prevention of serious disabling diseases.

To refer those who require specialized treatment to the relevant center.


To create awareness of our Institute activities in the community.
Inter School Sports Competition
Sports activities help students to stay healthy and fit contributing to overall wellbeing. Students who have a flair for sports should be given masterful coaching so that they can be outstanding sports persons of tomorrow.
Our organization organized a sports competition between 3 schools of different age groups, sports mainly football and kho-kho, the number of participants were 65.
Maitreyee Social Welfare Foundation, with the help of the Head Masters and teachers of respective schools, planned the event to ensure maximum student participation. The Students Sports Club took the initiative of involving the athletes in the inter-school competitions.
The event saw active and enthusiastic participation from students from all the Schools. The fun-filled zealous event was concluded with an award ceremony where Maitreyee Social
Welfare Foundation felicitated the winning participants with prizes.
Capacity Building On Organic Farming
Rural Development and Livelihood Promotion
Maitreyee Social Welfare Foundation is working since 15th September 2018 for social development under the Indian Trust Act of 1882.
 Corporate Office:
1716, Rajdanga Main Road, Block-EF4 , Kolkata- 700107 (Opp: Acropolis Mall, Kasba).
 Field Office:
Kashinagar, Raidighi, South 24 Parganas, W.B., Pin- 743349.
  7384388058/ 9143077772
  maitreyee875@gmail.com